Busselton restaurant The Goose workers snapped up after devastating fire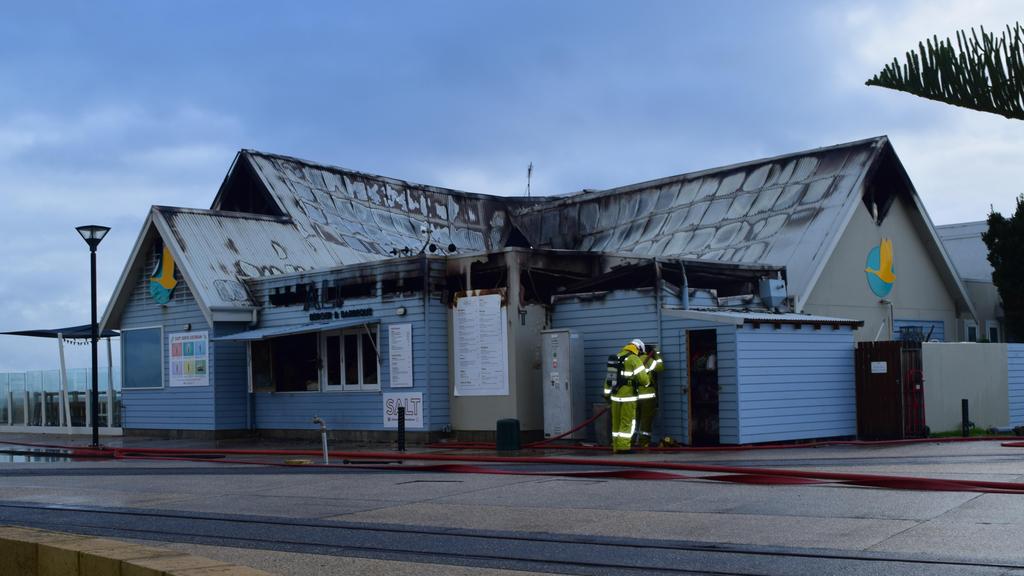 A mass of devastated Busselton chefs, bartenders, and waiters who suddenly found themselves unemployed when their foreshore workplace was destroyed by fire this week have been snatched up by eager-to-help hospitality venues in the South West.
More than 70 workers were left in the cold on Monday after a tumble dryer in The Goose Beach Bar and Kitchen's utilities room caught fire at about 3am and engulfed the entire building.
And it was not long before the community rallied around them, with every single one of the iconic venue's staff finding work at surrounding businesses within five days after a number of posts in online noticeboards.
The Goose owner Qi Eng was "overwhelmed by the support" and said she was delighted to see staff…