Farmers in crisis: Australia's oldest bush charity records highest calls for help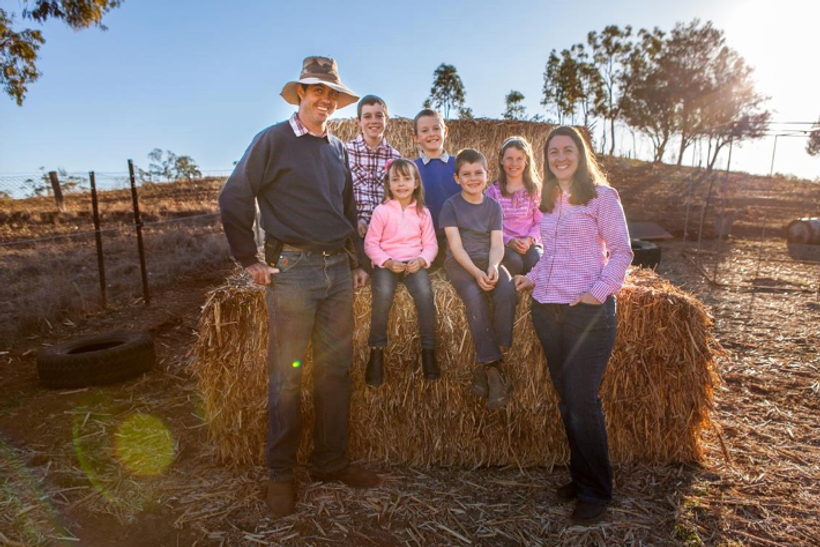 Australia's oldest bush charity, Frontier Services, says Australian farmers are in strife after battling droughts, floods, fires, plagues, and a pandemic in the space of 18 months.
The charity is asking Australians far and wide to buy a virtual seat at the "Great Outback BBQ" or host a physical feast to raise funds for farmers in need.
For just $20 per ticket, every donation helps to support farmers across Australia suffering from severe financial strain, as well as physical and emotional stress and isolation.
National Director of Frontier Services Jannine Jackson says the charity has been dedicated to providing farmers and graziers in rural communities with face-to-face support for more than a century.
"I say it every year, but there has honestly never been a more challenging period in history for Australian farmers and their rural communities. Unfortunately, just when you think it couldn't get worse, it does.
"Our farmers are telling us that the last 18 months have felt like a never-ending cycle of hardship and disappointment, with one major disaster after another. Suicide rates are now consistently recorded at rates 50 per cent higher in the outback than metro areas, and it's not hard to see why – these disasters have been back-to-back, relentless, and the financial, emotional and mental health repercussions are devastating," she said.
Added to this, Jackson says the ever-changing Covid-19 border closures have made it even more difficult and expensive than ever before to provide the support and services so sorely needed by farmers and their communities.
"Our farmers have endured so much for so long. But the reality is, these issues aren't going anywhere. Mice have burrowed into the ground and will return as soon as the weather heats up; the threat of an extreme weather or bushfire event is more likely over the summer; and recovery from the droughts, flood, and cyclones will take years," warned Jannine.
"In addition, access to essential mental health services is notoriously limited. There are a lot of people in metro locations who now deeply understand what social isolation feels like," said Jannine.
"We're in it for the long haul, and while our usual Outback BBQ campaign can't go ahead as it normally would in locked-down areas, there is still a simple way to chip in and help."
Frontier Services runs two programs – Bush Chaplaincy and Outback Links. Bush Chaplains travel tens of thousands of kilometres each year, covering 86 per cent of Australia to visit individuals and families on remote properties for a cuppa, a chat, or to offer a literal helping hand on the property. Trained in mental health first aid, Bush Chaplains are often the frontline, identifying urgent issues and connecting people to other service providers.
Outback Links connects volunteers with people in remote Australia who could use a helping hand. These volunteers donate their skills throughout the year, providing repairs and maintenance on equipment, the home, and around the property – free of charge.
Despite Covid-19 restrictions, Frontier Services has coordinated and executed more than 25,000 volunteer hours across 149 volunteer campaigns throughout Australia.
Whether you're hosting a barbie or just buying groceries for home use, be a conscious buyer and purchase fresh, local produce to help support our mates in the bush!
For more information, or to find out how you can support Frontier Services, visit www.frontierservices.org