Mandurah mates Jackson Perry and Noah Palmer rescued after 'mattress boat' drifts out to sea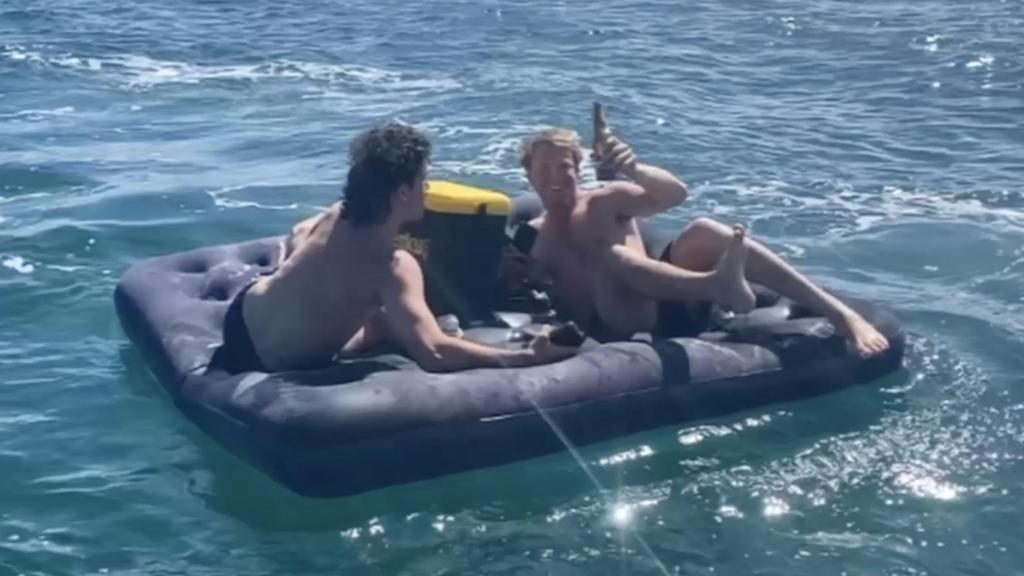 Two Mandurah mates required a high-stakes rescue after their makeshift mattress boat was swept kilometres offshore.
Equipped with nothing but an esky filled with frothies and a dying phone— the two men were stranded out at sea for almost three hours.
One of the voyagers, Jackson Perry, said they only wanted to go for a float along the water on Saturday.
"We had this mattress out the front of Noah's house, it was a bit deflated, so we decided to pump it up go down and have a drift on the water … probably only 50m," Mr Perry said.
Mr Perry told 7NEWS the wind picked up and sent them adrift. "We got a bit too far out, the wind kept picking up and we got sent out to sea," he said.
His first-mate Noah Palmer said their stress…