More Pfizer jab doses arrive in Australia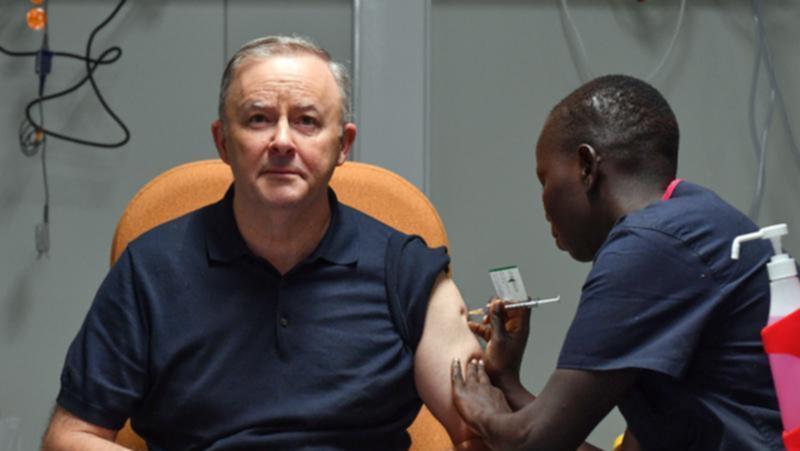 More doses of the Pfizer coronavirus vaccine have arrived in Australia as the early stages of the jab rollout continue.
Labor leader Anthony Albanese and Greens leader Adam Bandt have received their first dose of the vaccine in Canberra, in a bid to boost public confidence.
Labor MP Peta Murphy, who has metastatic breast cancer, also got the vaccine.
"I wouldn't ask anyone to do something I'm not prepared to do," she later posted to Twitter.
"If you have concerns, talk to your treating doctors. I did and I am confident it is safe to take the vaccine.
"Do it for yourself, do it for the community."
Prime Minister Scott Morrison has already received the Pfizer vaccine and says he hasn't had any side effects other than a sore arm.
Health Minister…