Perth artist Carla Adams' new exhibition explores minefield of online dating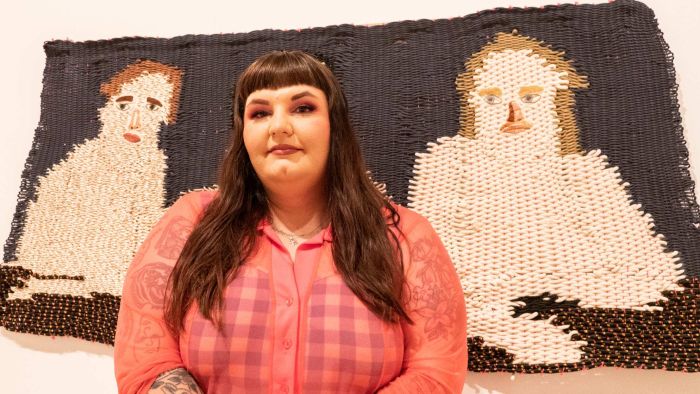 After matching with 2,000 men on dating app Tinder, Perth artist Carla Adams has used her experiences to create work that explores the minefield of meeting strangers online.
Her paintings, sculptures and visual diaries are now on show at the Art Gallery of Western Australia in an exhibition titled 'sorry I was/am too much', which displays her work alongside pieces by Australian modernist Albert Tucker from the gallery's collection.
Adams says her work "centres around the female experience of online dating and just what it's like to be a woman online in 2021".
"[In] 2019 I did a project where I matched with 1,000 men on Tinder and asked them to describe themselves using just one word, and these works are responses to that project," she…