Rural Crime Squad commenced Operation Topography to combat an Established Crimin…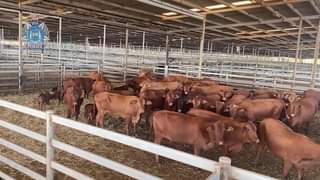 Rural Crime Squad commenced Operation Topography to combat an Established Criminal Network involved in the theft and subsequent sale of cattle from the Mid-West Gascoyne and Pilbara Districts. The operation is
ongoing and will continue until all known Criminal Networks are disbanded.
The Criminal Networks are comprised of individuals and companies linked to the business of cattle including aerial and ground musterers, livestock trucking companies, truck drivers, stock agents, abattoirs and feed lots.
In the first phase of this operation, Rural Crime Squad officers charged a 43-year-old man and a 37-year-old woman from the Upper Gascoyne region with offences relating to the theft and sale of… More
Click here to view the original post.