Weather News – Australia Day weather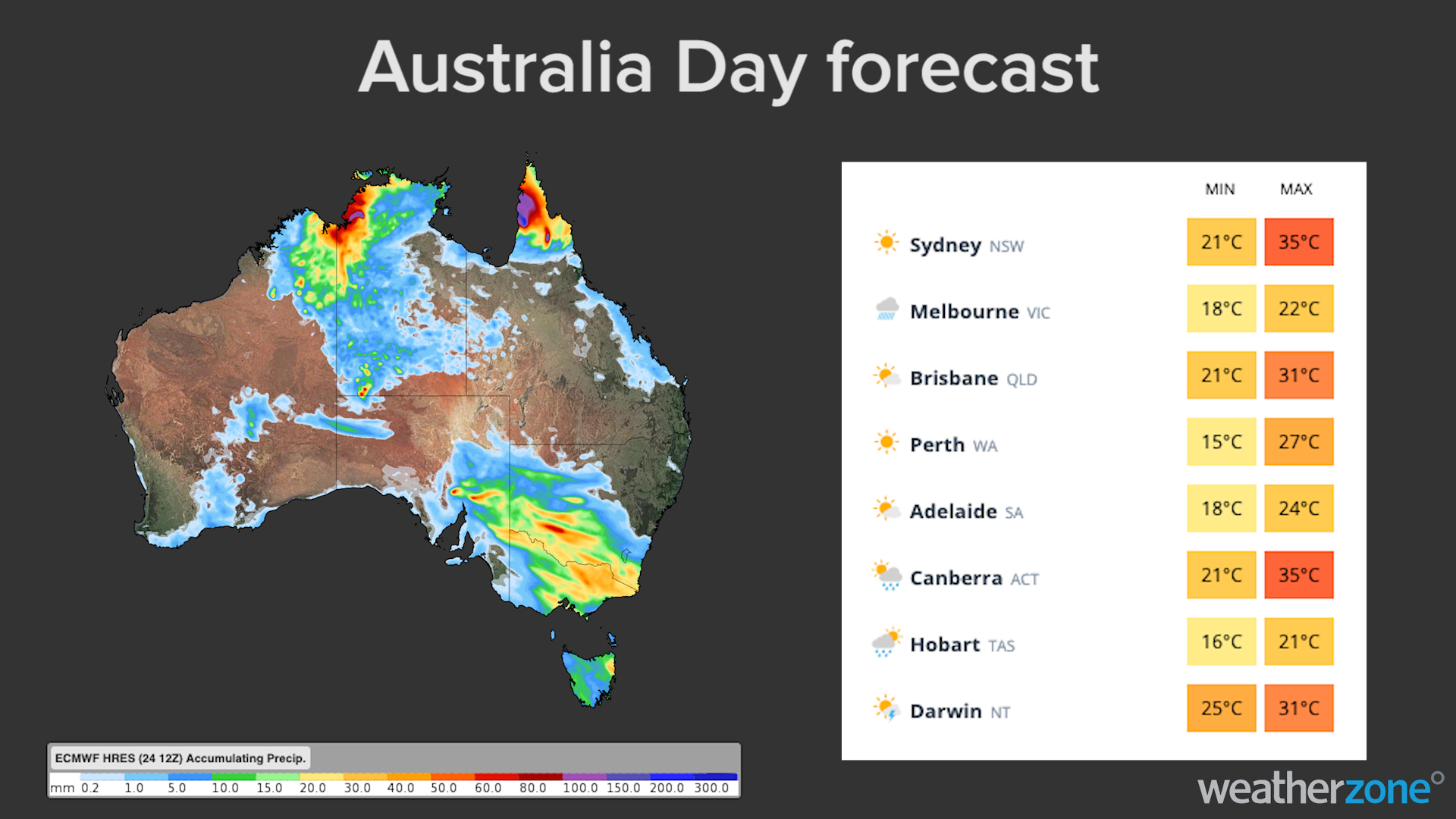 Australia Day weather


Ben Domensino,

Monday January 25, 2021 – 16:14 EDT

Oppressive heat, elevated fire danger ratings, rain, thunderstorms and flooding are all on the forecast this Australia Day public holiday.
January 26 will see a hot air mass sitting over eastern Australia as a rain-bearing low pressure trough drifts across the nation's southeast. In the north of the country, rain and thunderstorms could cause flooding in some areas, while most of Western Australia will be dry.
The hottest capital cities on Tuesday will be Sydney and Canberra, where the mercury should reach around 35ºC. Sydney's western suburbs will be even hotter, likely reaching the low forties.
If Sydney does…